March
24
Tags
Covid-19 relief: For 2.8m M'sians, there's not enough in their EPF to last 12 months
Around 2.8 million Malaysians don't have enough savings in their Employees Provident Fund (EPF) accounts to fully benefit from the government's measure to alleviate their financial burden during the Covid-19 crisis. MalaysiaKini reports:
Yesterday, Prime Minister Muhyiddin Yassin announced that contributors will be allowed to dip into Account 2 of their EPF to cope with the economic challenges brought on by the Covid-19 pandemic, aggravated by a partial lockdown which was made necessary due to its spread.
He said contributors could withdraw up to RM500 a month for the next 12 months beginning in April. This translates to RM6,000 over a year.
According to EPF rules, 70 percent of contributions go into Account 1 while 30 percent of contributions go into Account 2.
This means a contributor would need to have contributed RM20,000 to EPF in order to have at least RM6,000 in Account 2.
However, that is not the case for almost 2.8 million Malaysians.
According to EPF's 2018 annual report, there are 2,799,342 Malaysians who have less than RM20,000 in total EPF savings.
The bulk of this figure, 1,891,422 contributors, have less than RM10,000 in total EPF savings meaning that they don't have enough in Account 2 to last more than six months.
 Even if they do withdraw from their EPF savings to cope with the Covid-19 crisis, it will adversely impact their retirement savings.
The EPF has a recommended basic savings of RM35,000 by age 30, RM86,000 by age 40 and RM240,000 by age 55.
These figures are deemed as the minimum needed for contributors to survive financially after retirement.
While the amount from age 30 to age 55 may seem like a dramatic increase, it is helped by the compounding dividend rate issued by EPF.
For example, with an annual dividend rate of 5.45 percent (the EPF dividend rate for 2019), RM6,000 would translate into more than RM22,000 over 25 years.
However, if a 30-year-old contributor were to withdraw the RM6,000 now, he or she will be RM22,000 short at retirement age.
Already, Khazanah Research Institute's Adam Manaf Mohamed Firouz has raised concerns that this measure won't be sufficient.
"Given the numbers shown, the most vulnerable are less likely to reap the full benefits of this scheme.
"If we use the minimum RM6,000 threshold in Account 2, then almost 40 percent of active EPF members will not be able to benefit fully from the scheme.
"In fact, those at the bottom 10 percent have not even RM500 in their Account 2, averaging only RM319," he said in an article.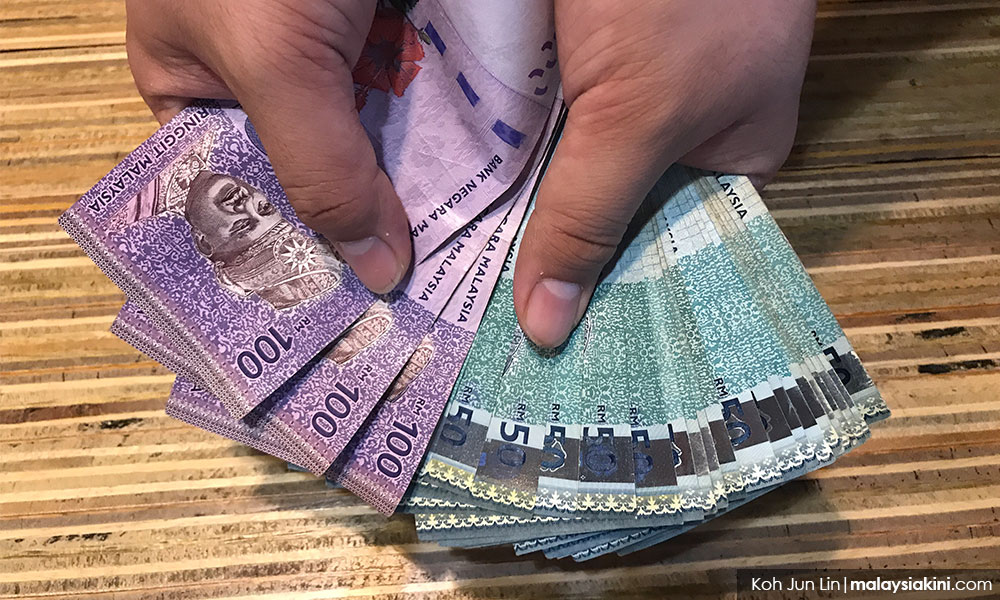 He also raised concerns about how it would affect the contributors' retirement outlook.
"The worrying prospect is not only in the short-term with the current crisis but also in the longer term. If employees choose to withdraw and use their EPF savings now, they may find that they have little savings upon retirement," he said.
In concluding his article, Adam said more measures were needed to help vulnerable groups.
"The most vulnerable are the ones that need the most help and who will need to rely on government during this crisis.
"It is important to ensure that all programmes and schemes are designed to be as inclusive as possible to ensure that all are sufficiently protected," he said.
Economic activities in the country have come to almost a standstill following the enforcement of the movement control order beginning March 18.
Under the order, non-essential businesses and services have been ordered to shut down while people are discouraged from leaving their homes except for pressing reasons.
The partial lockdown is expected to end on March 31 but could be extended.
The government is expected to announce an expanded stimulus plan on March 30.
As of noon yesterday, the country recorded 1,518 confirmed Covid-19 cases with 14 deaths.